Have you ever been to a city that you absolutely loved, only to find out later that it's actually quite underrated? It happens more often than you might think. There are plenty of cities around the world that are teeming with culture, history, and natural beauty but don't get nearly the amount of love they deserve. These are the world's top 10 most underrated cities, from hidden gems in Asia to under-the-radar European destinations.
1. Krakow, Poland
The beautiful city of Krakow, Poland, has a rich and storied history that often gets overshadowed by Warsaw. It boasts the former royal residence at Wawel Castle, which is filled with an incredible display of artwork and artifacts. This majestic sight is only one of Krakow's many gems. A visit to St. Mary's Basilica rewards visitors with an intricately designed Gothic church and ornate decor, while the centuries-old restaurants in the old town serve up home-cooked meals in abundance. There are plenty of cobbled streets for pedestrians to explore and many wonderful art galleries full of pieces created by local masters from years past, not to mention its alluring forest areas that invite visitors to take part in adventures such as kayaking on the Vistula River or hiking in Tatra National Park. Although some may overlook it compared to its sister city Warsaw, Krakow should definitely not be missed on any traveler's list seeking unforgettable attractions, world-class culture, and delicious dining spots steeped in tradition.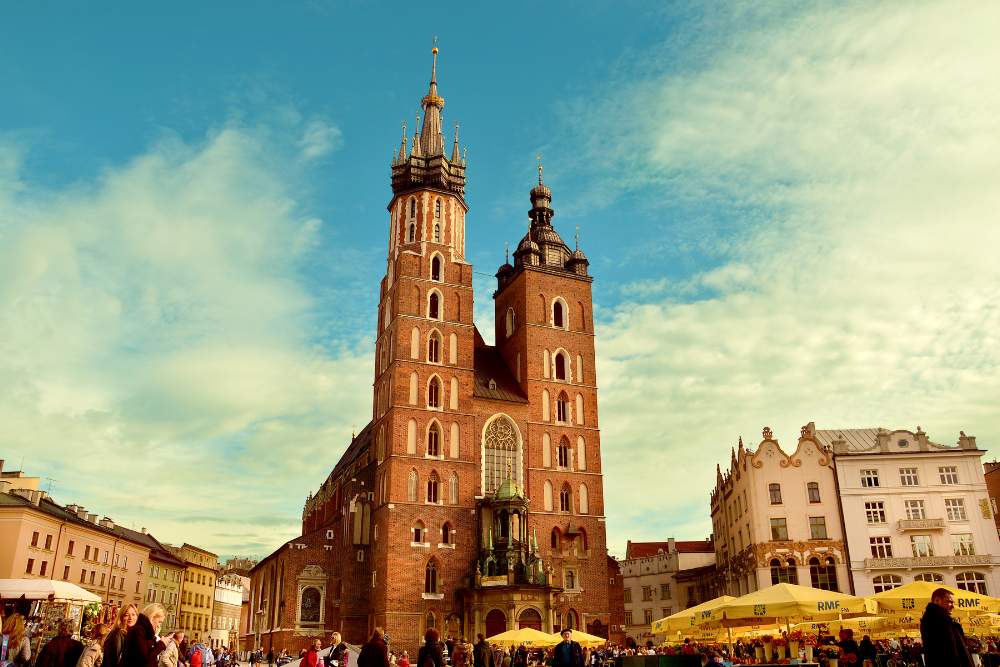 2. Lisbon, Portugal
Lisbon, Portugal, is a charming city located on the westernmost European peninsula that is often overlooked by tourists eager to get to the bigger cities such as Paris and Madrid. However, Lisbon offers a unique cultural experience unlike any other in Europe and should not be overlooked – from its fascinating history to its vibrant culture full of Mediterranean charm. The historical sites and beautiful architecture blend perfectly with modern-day amenities so that visitors can truly appreciate the past and present of this great city. Plus, it's situated right on the shoreline of the Atlantic Ocean, providing stunning waterfront views, delicious seafood restaurants, and an array of activities along its dramatic coastline. Lisbon certainly has something to offer everyone regardless of their travel interests, making it a must-see destination in Europe.
Also Read: 7 Reasons Why You Should Visit Dubai
3. Budapest, Hungary
Budapest, Hungary, is an underrated gem nestled between the Danube and Buda Hills. It's a stunning city with a unique blend of ancient architecture and modern vibrancy, from its museums to nightlife. With two sides of contrasting beauty – 'Pest' for the commercial heart and 'Buda' for its old-world charm – there's something for everyone in this bustling metropolis. The Castle district boasts cobblestone streets where you can find gorgeous traditional restaurants, and the Great Market Hall brings alive the flavor of Hungarian cuisine. Whether you prefer boat rides along the Danube or strolling in city parks, Budapest captures your heart with its vibrant culture that comprises of street performers, opera houses, pubs, cafes, and theaters.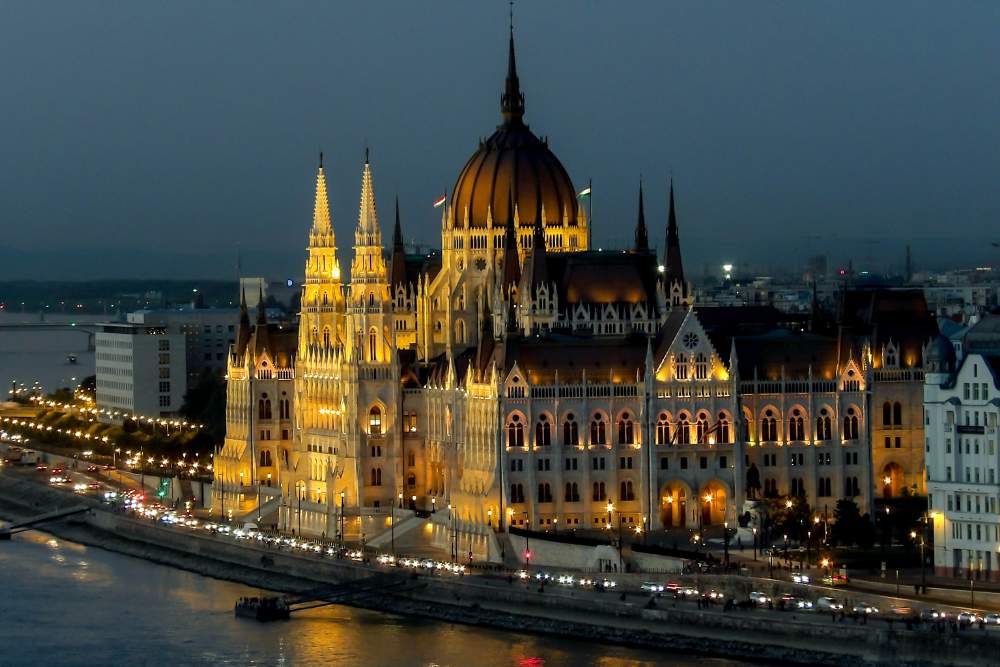 4. Prague, Czech Republic
Prague, the capital of the Czech Republic, is an enchanting city that is often overlooked in favor of other European capitals such as Paris and London. Prague's culture is renowned for its strong musical heritage, distinct architecture, and its rich history spanning centuries. Whether wandering through cobblestone streets in Old Town Square to admire historic buildings such as St Vitus Cathedral or crossing Charles Bridge at sunset with a view of Prague Castle in the distance, there is no denying that this picturesque city is awash with charm. With its vibrant food scene showcasing old-world delicacies as well as modern-day fusion dishes, Prague provides visitors with a mix of classic experiences intertwined with elements of Czech identity and culture. All in all, it's easy to see why this underrated city should be on everyone's travel bucket list.
Also Read: Top things to do in Los Angeles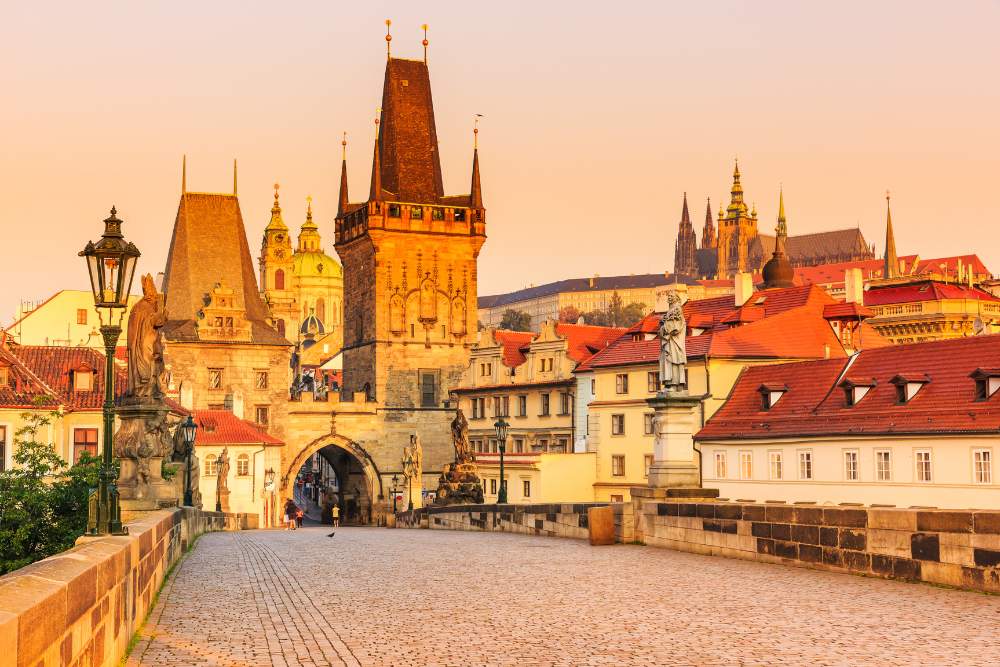 5. Barcelona, Spain
Barcelona is a captivating and exciting city that should not be overlooked when planning your next holiday. With its captivating architecture, vibrant culture, and welcoming locals, Barcelona offers visitors a world-class experience. Despite being overshadowed by Madrid in popular culture, Barcelona has so much to offer. From exploring the awe-inspiring Sagrada Familia to tasting delicious tapas in the historic Barri Gotic district, travelers will find something to love no matter where they go. With its awe-inspiring sights and taste of old-world Spanish charm, Barcelona is an unforgettable destination that shouldn't be missed out on!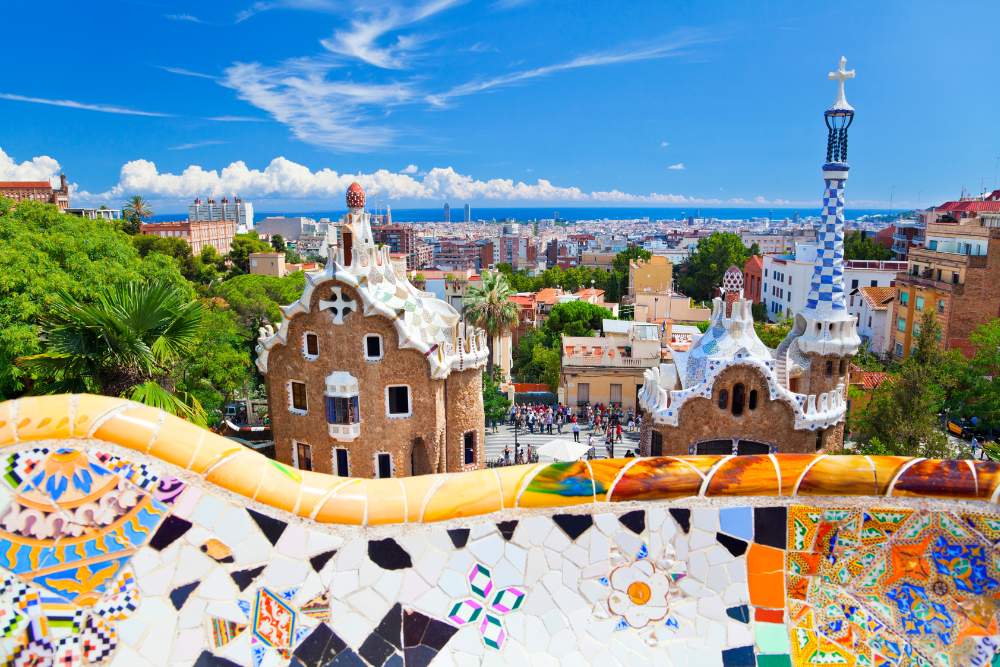 6. Rio de Janeiro, Brazil
With iconic landmarks, distinct culture, and lush landscapes, it's no wonder that Rio de Janeiro is one of the most visited cities in the world. However, sometimes this vibrant city gets a bad rap due to its proximity to poverty in certain areas – and this is exactly why Rio deserves some love! What often goes unnoticed are its centuries-old neighborhoods full of charm and history, warm locals dedicated to their traditions, and some of the best nightlife scenes you can experience. Whether you're exploring the crowds of Copacabana or admiring incredible views from Pão de Açúcar mountain, Rio de Janeiro is truly unlike any other destination you'll visit. So don't pass up the chance to explore this colorful and festive city – it promises not to disappoint.
Also Read: Things not to miss in San Francisco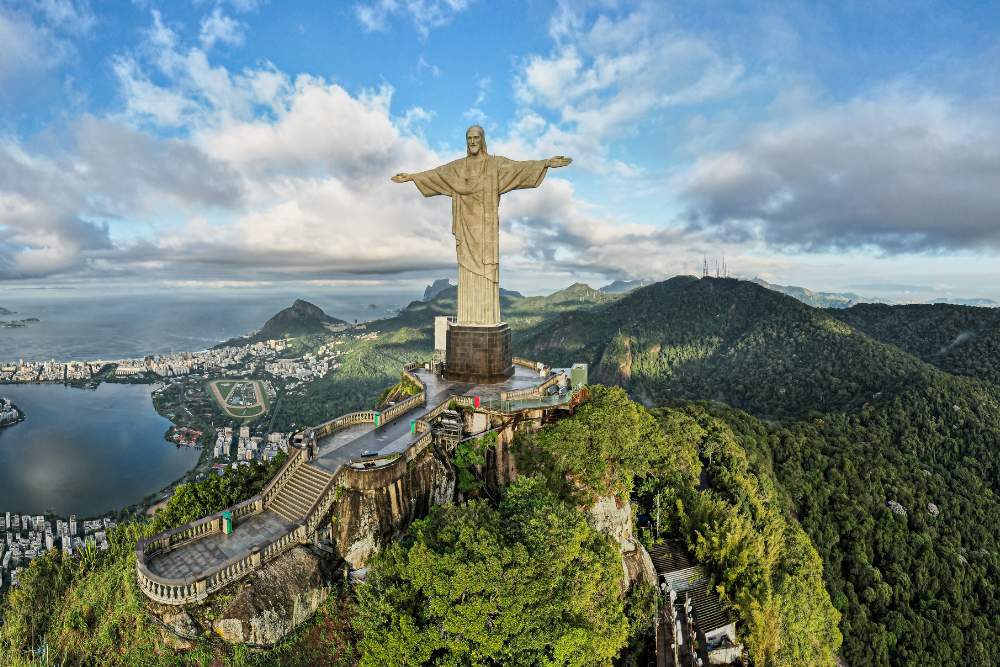 7. Istanbul, Turkey
The Turkish city of Istanbul is a multifaceted destination that has something for everyone. From its centuries-old architecture to its vibrant nightlife and traditional cuisine, this city provides travelers with an unforgettable experience. One of the most interesting things about Istanbul is the unique blend of Eastern and Western influences in its culture. This is reflected in everything from the architecture to the nightlife and shopping scene. Visitors can also experience traditional Turkish hospitality in many of its charming cafés, restaurants, and hotels. Whether you're exploring the bustling streets of Sultanahmet or taking a boat ride along the Bosphorus, Istanbul is an incredible destination that should not be missed!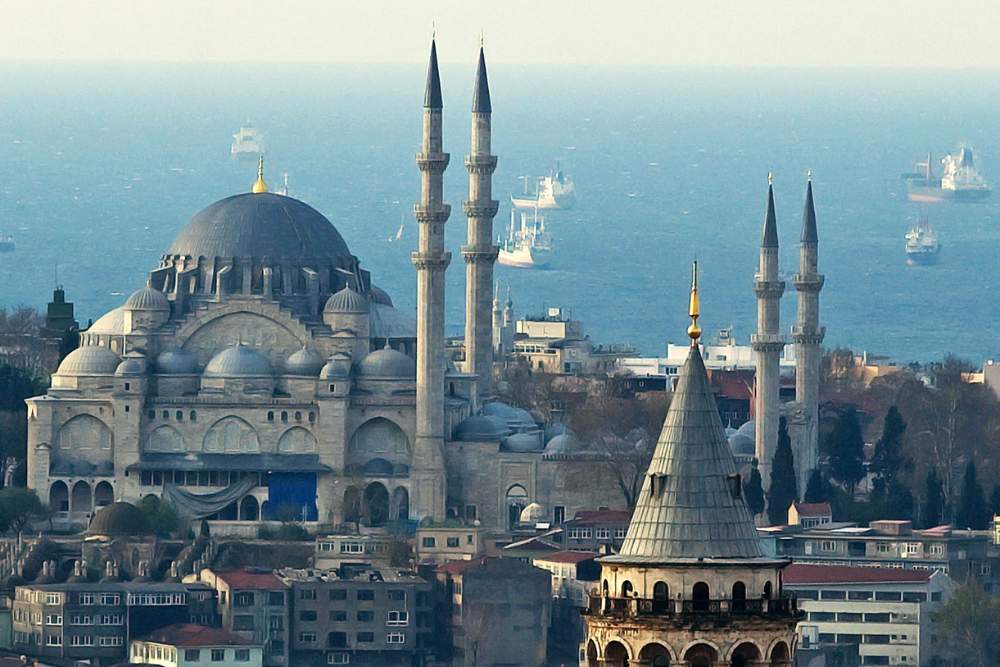 8. Amsterdam, Netherlands
Amsterdam is one of the most iconic and well-known cities in Europe. With its beautiful canals, colorful architecture, and lively café culture, Amsterdam offers travelers an unforgettable experience that's both exciting and relaxed. Whether you're exploring the city's many museums or taking a leisurely stroll through its charming streets, Amsterdam has something for everyone. Its world-class art museums and galleries, delectable foods, and wide range of activities make it a must-visit destination for anyone looking to explore Europe. From its pulsing nightlife scene to its fascinating history, Amsterdam promises an experience unlike any other – one that you're sure never to forget!
Also Read: Top things to do in Kuala Lumpur, Malaysia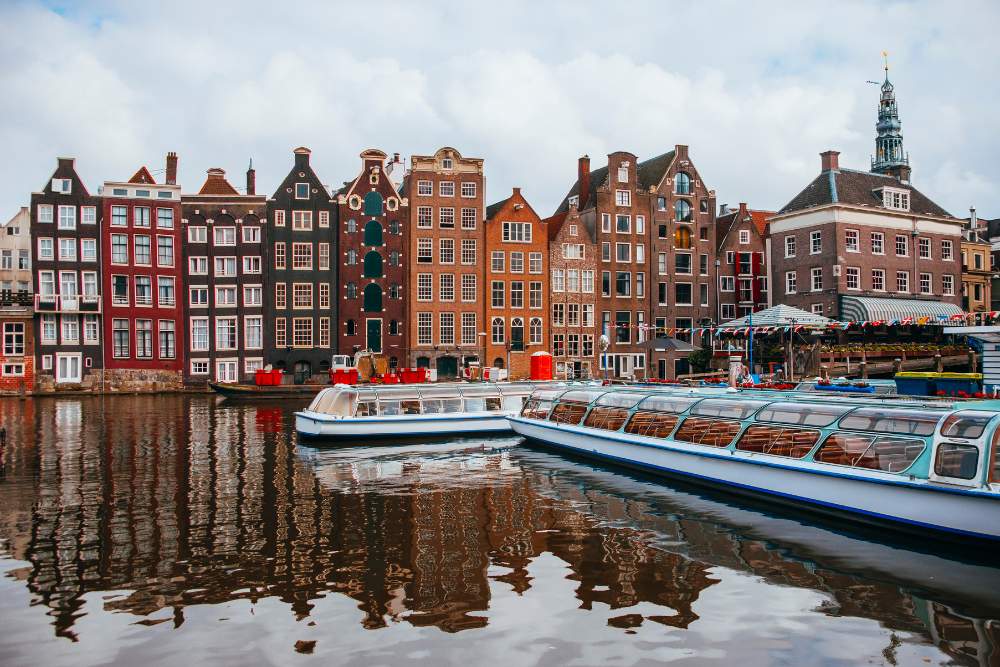 9. Venice, Italy
Venice is a city like no other. The unique architecture, romantic canals, and charming cobblestone streets make it one of the most iconic cities in Europe. Here you'll find picturesque scenes around every corner – from the grandeur of St Mark's Square to the quaint gondolas gliding along the Grand Canal. With its eclectic mix of culture, art, and history, Venice is an ideal destination for those who want to explore something unique. Whether you're taking a romantic gondola ride or savoring traditional Venetian cuisine, this city promises an unforgettable experience that will stay with you forever.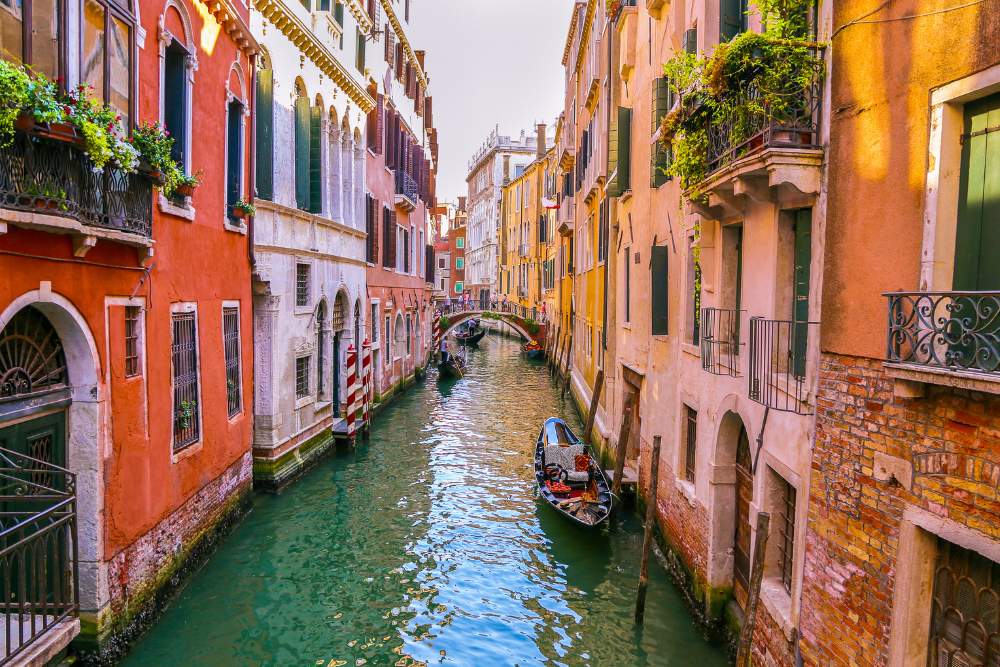 10. Seoul, South Korea
Seoul is an eclectic city that combines ancient traditions and modern culture uniquely. Here you'll find bustling markets, vibrant nightlife, and delicious cuisine. Seoul also has a unique blend of traditional architecture and contemporary skyscrapers, making it stand out from other cities worldwide. You can explore temples like Gyeongbokgung or take a stroll down the elegant Cheonggyecheon Stream. Whether you're taking in the sights and sounds of Myeongdong or sampling street food at Gwangjang Market, Seoul promises an unforgettable experience that will leave you wanting more!
Conclusion
No matter where you decide to go, the world is full of incredible destinations that are sure to blow your mind. From Rio de Janeiro to Istanbul and everywhere in between, each destination offers something unique and special for travelers to enjoy. Whether you're looking for culture, history, nightlife, or just a relaxing getaway, there's something out there for everyone. So embrace the opportunity and explore one of these amazing cities – you won't regret it!
So what are you waiting for? Start planning your dream vacation today!